Collections
Get Delighted With Houston's Most Beautiful Flower Arrangements, All Under One Roof
Collapsible content
Plants n' Petals: Your One-Stop Luxury Flower Shop in Houston

Plants N Petals is more than just a flower shop – we are your partners in creating stunning moments that last a lifetime. As the leading flower shop in Houston, we specialize in crafting exquisite floral arrangements that capture the essence of every occasion.

Floral Elegance Delivered to Your Doorstep

Whether you're celebrating a wedding, a birthday, a social gathering, or a corporate event, our dedicated team is here to transform your vision into reality. With our years of experience, we've mastered the art of curating breathtaking flower arrangements that reflect your unique style and personality.

A Wedding, Enhanced: The Unique Touch of Plants n' Petals

Weddings symbolize the union not just of two souls but of two families, two worlds. Such an intricate tapestry of relations and emotions requires a backdrop that is equally complex and beautiful.

We at Plants N Petals understands this nuance as no other flower shop in Houston does. The role of flowers in a wedding extends far beyond mere ornamentation. 

The palette of the petals, the curve of the stems, and even the scent that wafts in the air—all contribute to a multi-sensory experience. Each flower chosen, from the fragrant rose to the dainty daisy, serves to evoke a specific mood, a specific emotion. 

Imagine a bridal path adorned with ivory tulips and pastel-hued hydrangeas that whisper secrets of everlasting love and unity; the visual experience is just as important as the spoken vows.

Artistry and Aesthetics: Crafting Perfection

In event planning, there is always a canvas broader than floral artistry alone. Lighting, linens, even the delicate clinking of fine china and crystal contribute to the aesthetic tableau. 

While the lighting paints flowers in dramatic shades, the linens can either throw them into sharp contrast or create a soft-focus effect. 

Our event planning in Houston creates harmony among these diverse elements. The end result is an event that envelops guests in a comforting, elegant embrace, almost like a well-orchestrated piece of music.

Floral Excellence Beyond 'I Do'

Weddings are but one chapter in the book of services offered by our flower shop event planning services in Houston. Be it a corporate gathering aimed at celebrating milestones or an intimate birthday soirée, the need for floral finesse is ever-present. 

Imagine a boardroom infused with the subtle aroma of lilies, a symbol of ambition and determination, or a living room transformed by a customized bouquet featuring seasonal blooms that epitomize the guest of honor's favorite colors and fragrances. 

With the capability for such customized arrangements, the influence of Plants N Petals extends far and wide.

Convenience Embodied: Houston, Your Flowers Have Arrived

Simplicity and ease define the era of doorstep delivery. Understanding this, we offer seamless delivery and pick-up options that help their exquisite arrangements find a home with minimal effort. 

We are a flower shop in Houston that not only respects its clients' aesthetic preferences but also values their time. Each floral arrangement delivered serves as a well-orchestrated gesture, a heartfelt statement that doesn't need to sacrifice convenience.

The Art of Retail: A Flower Shop in Houston Like No Other

Often, the act of visiting a flower shop becomes a rushed, last-minute errand, an afterthought in a busy schedule. We at Plants N Petals aim to shift that narrative. 

Stepping into our physical store is like entering a world of endless possibilities. No longer just a place to hurriedly pick a pre-made bouquet, our flower shop in Houston offers a sanctuary for creativity. 

A tranquil space where the natural elegance of tulips meets the exotic allure of orchids, providing a bouquet of options for any occasion, mood, or sentiment.

Nature Meets Human Creativity

In essence, Plants N Petals is far more than a flower shop. It is a domain where nature's masterpieces meld seamlessly with human creativity and emotion. Where every petal serves a purpose, every fragrance tells a story, and every color sings a different tune. 

For those who wish to make any occasion—be it wedding, birthday, corporate event, or even a simple dinner—a memorable one, the flower arrangements from Plants N Petals serve as the eloquent yet silent orators of elegance, evoking awe and admiration, feelings and fantasies. It stands as an oasis of beauty and sentiment in the bustling heart of Houston, welcoming all those who wish to experience the transcendent power of nature's most beautiful creations.

Ready to transform your events into magical memories? Let us bring your ideas to life. Contact us today to discuss your upcoming occasion. From intimate gatherings to grand celebrations, Plants N Petals is here to make your floral dreams a reality.
Regular price

Sale price

$275.00

Unit price

per

Regular price

Sale price

$275.00

Unit price

per

Regular price

Sale price

$200.00

Unit price

per

Regular price

Sale price

$175.00

Unit price

per

Regular price

Sale price

$200.00

Unit price

per

Regular price

Sale price

$550.00

Unit price

per

Regular price

Sale price

$250.00

Unit price

per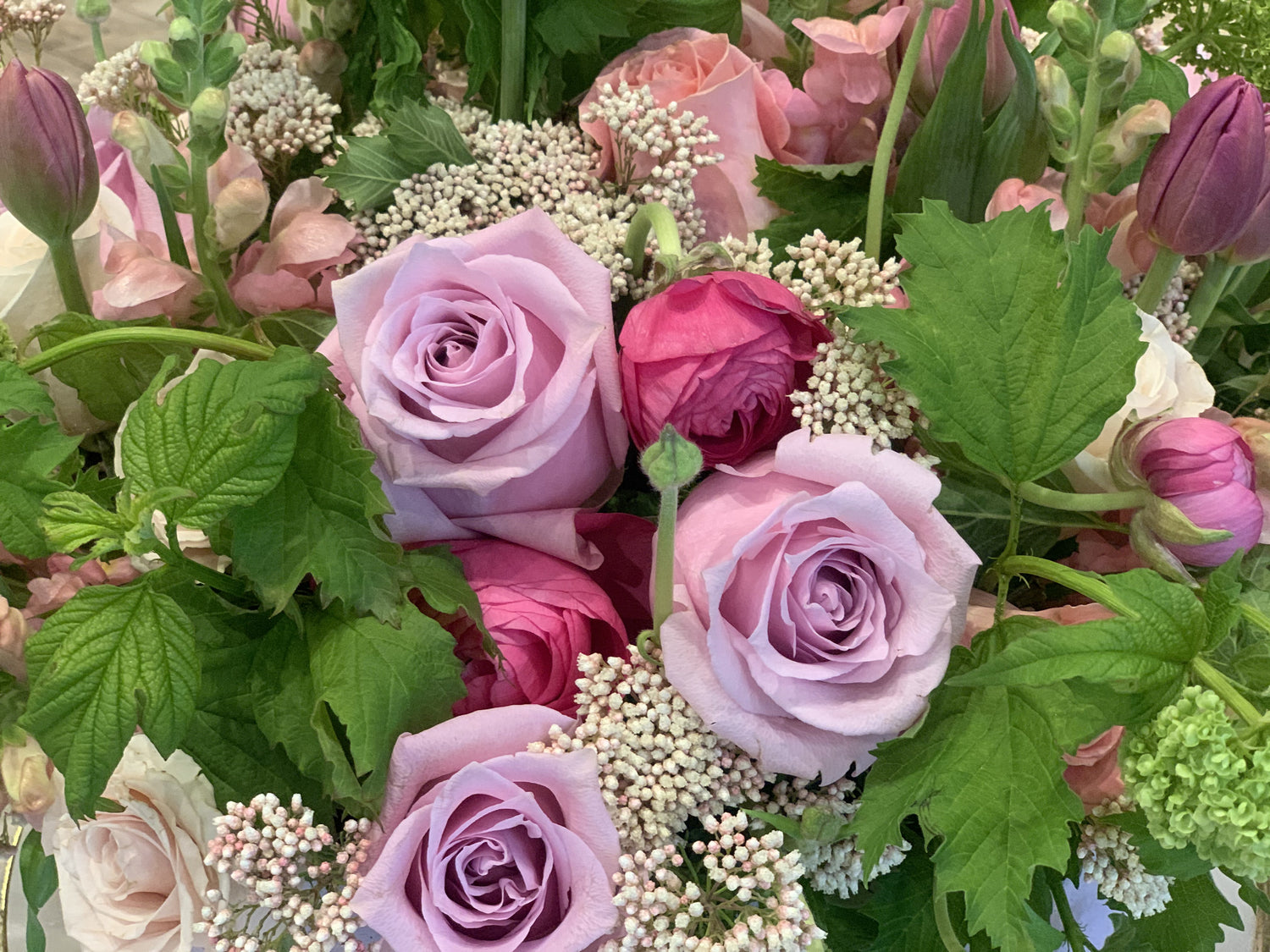 Our Story
Our flower shop is located at 3810 Westheimer Houston, Texas 77027 Plants n' Petals has been at this location for over 30 years.
Our beautiful building with a very organic feel, high ceilings, rustic chandeliers, walls of windows, U.S. grown indoor plants, beautiful and unique flowers U.S. grown and imported from Holland, New Zealand, Ecuador, etc.
Read More