Since 1981, Plants N' Petals has been more than a storefront; it's been a realm where floral artistry meets human emotion. And now, that artistry is available for those who wish to send flowers online in Houston. We consider every flower arrangement a meticulous work of art, each carefully designed to express the sentiments you wish to convey.
Our services blend the artisanal skill of floral arrangement with the contemporary convenience of online shopping. The essence of sending flowers online in Houston through Plants N' Petals lies in the perfect balance of age-old floral artistry with modern digital ease. 
Our arrangements
Regular price

Sale price

$200.00

Unit price

per

Regular price

Sale price

$180.00

Unit price

per
Send Flowers online in Houston
Ensuring Freshness Upon Arrival
When you decide to send flowers online in Houston through our esteemed establishment, they invest in a pledge of freshness. 
Each blossom, from the budding peonies to the elegant orchids, is housed in insulated, climate-controlled ambiance until it reaches its destination. In a city where the weather can be unpredictable, our service provides a reliability that makes us unparalleled.
The Art of Handling Arrangements
Elegance doesn't merely reside in the visual allure of our arrangements; it extends to how we handle them. Each floral design is an artwork deserving of utmost care. 
Delicate hands place them in transport containers designed to hold each stem, each petal, in a precise place—allowing them to reach you as perfectly structured as when they were first designed.
Weathering Houston's Heat
Floral freshness is not something we take lightly, especially in a climate as diverse as Houston's. The petals' hue and fragrance are preserved through meticulous storage and careful transportation. 
When you send flowers online in Houston through Plants N' Petals, rest assured that the bouquet's integrity is safeguarded from the scorching Texan sun and erratic weather shifts, arriving at its destination as pristine as when it left our hands.
The Same-Day Delivery Promise
Of course, an exceptional floral experience is incomplete without timely delivery. Our same-day delivery service embodies a harmony of efficiency and sophistication, allowing you to send flowers online in Houston for any occasion without compromising the grandiosity of even the largest arrangements. 
It's this attention to every facet of the experience that transforms a simple floral delivery into an unforgettable emotional gesture.
Handling Volume with Elegance
Whether it's a single exquisite arrangement or a multitude of them designed for an entire event, our capacity to handle large-scale deliveries retains the same dedication to quality and detail. The logistics might scale, but the personal touch in every petal remains constant.
When it all comes together, what's being offered isn't merely a service; it's an experience in botanical sophistication, a journey from the heart to the vase, executed with unmatched finesse. 
To send flowers online in Houston is to engage in a tradition of quality, upheld by decades of expertise and an unwavering commitment to surpassing your expectations.
So, as anniversaries approach, holidays loom, or when the unmarked days on your calendar call for a touch of floral elegance, remember that you can effortlessly send flowers online in Houston with Plants N' Petals. 
Each bouquet, meticulously crafted and carefully delivered, serves as a testament to a tradition of excellence that transcends mere business—it encapsulates an unwavering commitment to adding beauty and emotional depth to every significant life moment.
With Plants N' Petals, to send flowers online in Houston is to make a time-honored gesture of sentiment, elevated by the refined aesthetics and intricate detailing that are the hallmarks of our work. A tradition of excellence is not merely something we adhere to; it's the very fabric of our identity.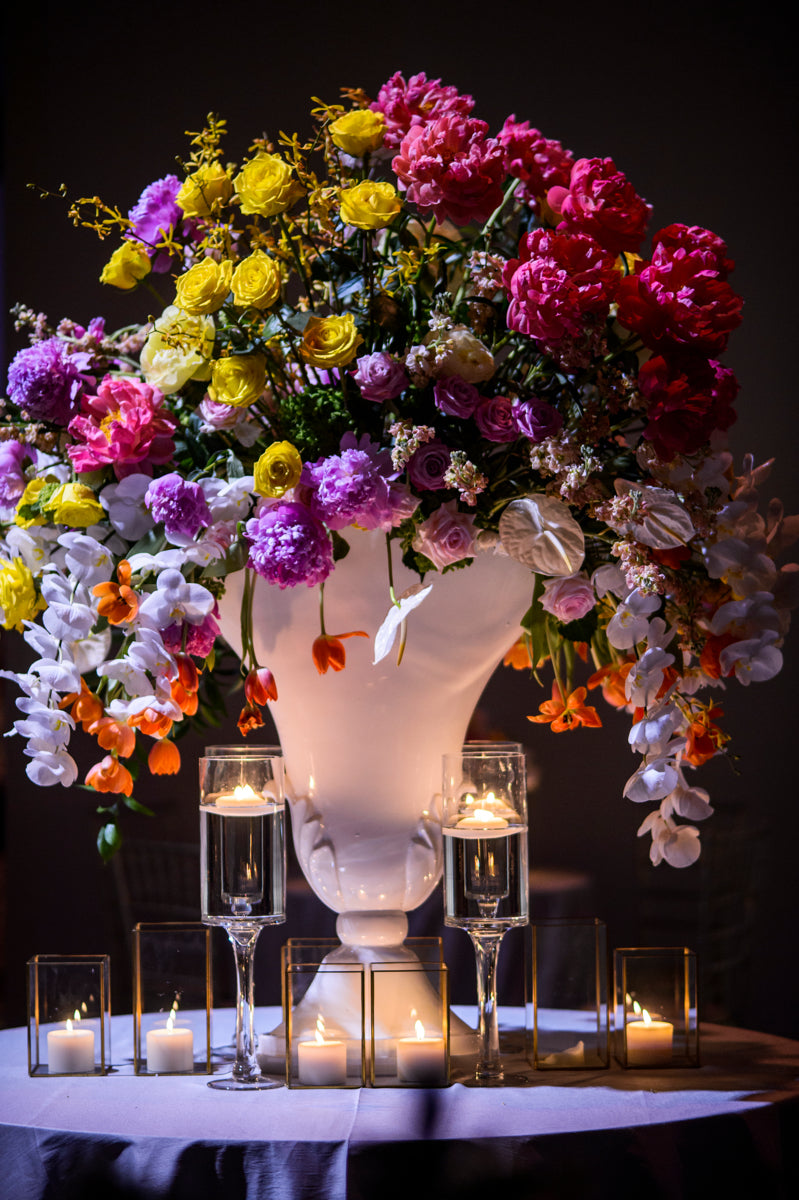 What's Crucial for Flower Delivery
Choosing to send flowers online in Houston via Plants N' Petals isn't just a transaction—it's an expression of sentiment, an exchange of emotion. 
The essence of our service lies in quality, promptness, and the capability to transform your feelings into tangible artistry, carefully cradled in floral designs.
Shop online